Services
Select a service to learn more:
Design and Development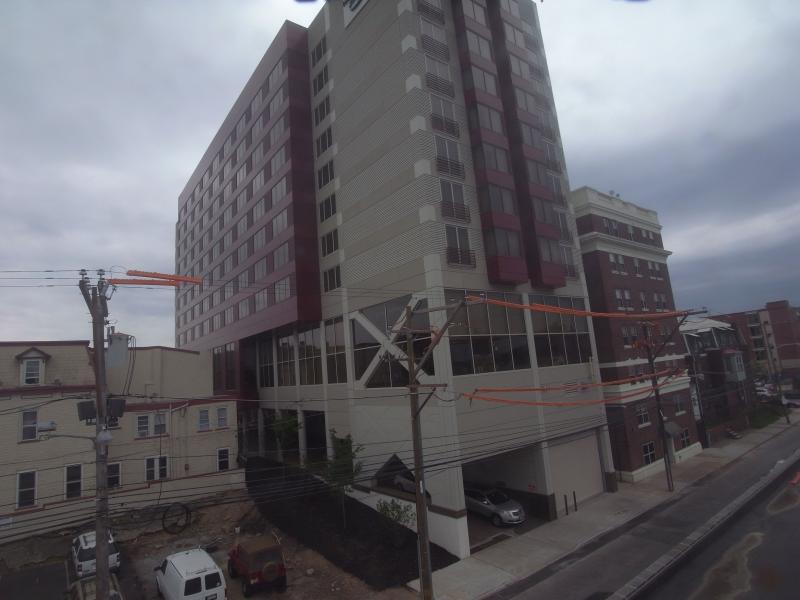 If you're looking for a creative and flexible partner that can ensure the long-term viability of your student housing project, then you've come to the right place. As a vertically integrated and specialized student housing firm, Campus Apartments can coordinate all aspects of pre-development and development, while also providing 3rd party management upon project completion.
Few student housing companies can match the breadth of our project experience which includes: ground-up residential and mixed-use development, adaptive reuse, and historic renovation. From market analysis and programmatic design, to full-scale development and construction management, we provide turnkey services that are individually tailored to meet your specific needs.
View live stills of Homewood Suites Hilton Hotel being built. Camera 1 - Camera 2
Utilizing OxBlue Pro Construction Cameras, we can view the current status of development at anytime.
Construction Management
At Campus Apartments, we recognize that you're only as good as your last project. Our experienced team manages the construction process to ensure that your project is delivered on time and on budget. We take great pride in the fact that we've never missed an Opening.
Financing
We maintain one of the industry's strongest balance sheets and enjoy access to the most competitive financing terms that the capital markets have to offer. However, it is our creative and flexible approach to transactions that our partners most often appreciate. We craft innovative structures around their specific needs and are able to bring a broad array of financing options to every transaction.
Property Management
With over 50 years of industry experience, CA is the nation's premier student housing manager. We offer a wide breadth of experience having managed virtually every type of student housing asset including: on- and off-campus garden-style, mid-rise, and high-rise buildings, mixed-use and adaptively re-used buildings, and urban scattered-site housing.
Our clients range from colleges and universities to developers and institutional investors. We design property specific marketing and capital improvement plans in concert with ownership to maximize each asset's performance and value.
Learn About Our Management Services
Technology
Campus Apartments' internal technology group develops, integrates and deploys state of the art systems for owned and managed properties, creating unique and best-in-class solutions for property management in the 21st century.
For residents, through its subsidiary Campus Technologies, Inc. (CTI), Campus Apartments offers the design, implementation and operation of turnkey state-of-the-art telecommunications services including high-speed Internet, Digital TV and voice over IP telephony that integrate seamlessly with existing systems used by property owners. These services can be installed and managed within the property's environment or can be outsourced through CTI on a fee basis.